Fun Center
Big Bounce Family Fun Center is 7500 sq ft or super fun jumpers, games and food for all ages!  
Our newly rebuilt activity center is a great place to have your next birthday party or kid friendly event.
We have party packages and specialty nights all year long and we have a wide variety of fun activities and food from our own Ashby's Diner.
We pride ourselves on
Our premium ice cream
Good food
Friendly staff
Our competitive prices
We offer a safe environment for kids and a fun place for parties and gatherings.We are committed to the community and its citizens.
Open Jump Hours
Monday:          3:00 – 8:00
Tuesday:        11:00 – 8:00
Wednesday:  Private Parties
Thursday:      11:00 – 8:00
Friday:           3:00 – 8:00
Saturday:       11:00 – 7:00
Sunday:         CLOSED
Admission: Monday – Friday
One hour: $5.00
Unlimited: $7.00 Best deal
(Parents always free)
Saturday & School Vacation
One Hour: $5.00
Two Hours: $7.00
Unlimited: $9.00
(Parents always free)
Jumping is for Ages 2 -12 ONLY
0-23 months – FREE with paying child
Parents may help children 0 – 4 with Manager permission.
Join Our Membership Program!

Kids Club Membership
With our Kids Club, every family will receive a Kids Club Loyalty Rewards Card.
Free Membership Card
Quick sign-in with card scan. – No filling out paperwork
Every kids club member's 7th visit FREE.
Special offers for members only.
Best of all…your Kids Club Membership is valid for life – no expiration.
New 10/10 Club Memberships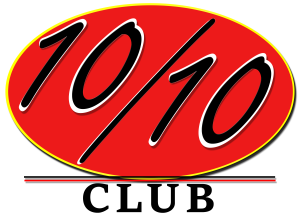 We have added a new membership program for you to enjoy. (Personally I think it's the best you can get)
It's called the 10/10 because it's $10 AND you get 10% OFF
What it includes:
Free Membership Card
Quick Sign-in with card scan. – No filling out paperwork
$10 automated monthly charge to credit/debit card, per child
EVERY VISIT IS FREE! What ever time, as many times as you want to come play.
10% OFF All Birthday Party Packages *
10% OFF All Inflatable Rentals *
(*Can't be combined with other offers)
How to Sign-up? Just Come in and fill out the info form on your next visit!