Adrenaline Rush
The Full Obstacle Package!
Get ready for an intense Adrenaline Rush. This mammoth inflatable is a three piece (40x39x16) unit that can be rented separately or as one. The competition ignites on the two identical lanes, each one containing 9 separate obstacle challenges, finishing with a 16′ long slide. This is a great unit for relay races at picnics, physical team building programs, and anywhere you want to make a BIG impact. Rent this Adrenaline Rush in New Castle, Hagerstown, Knightstown, Centerville, Richmond, and surrounding areas.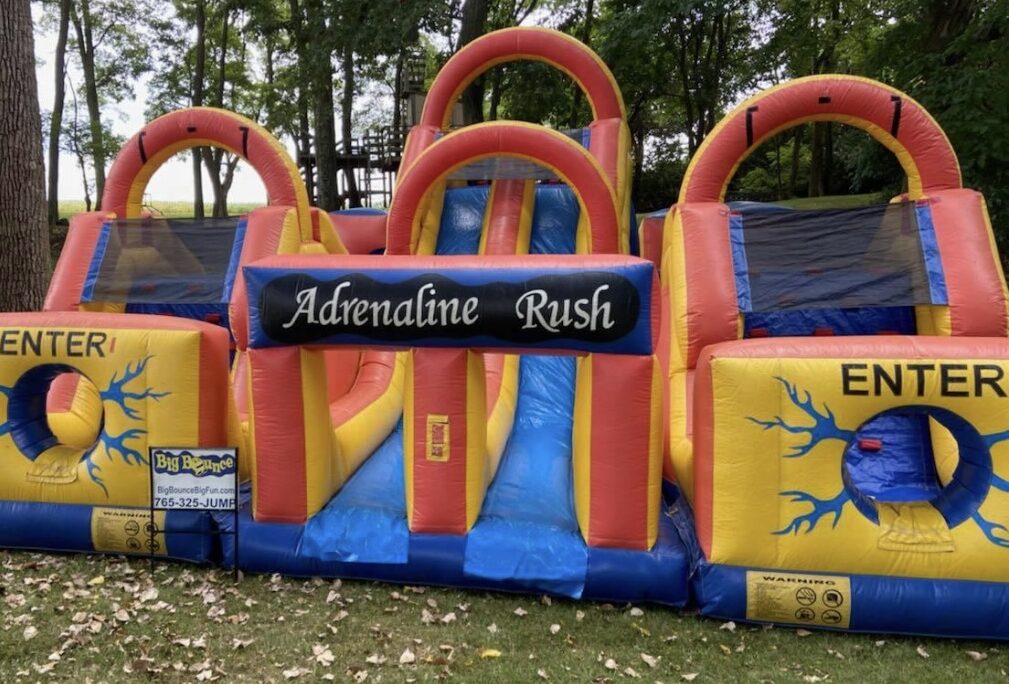 Standalone Middle Slide Portion also available!
$345 (Partial) – $595 (Full)